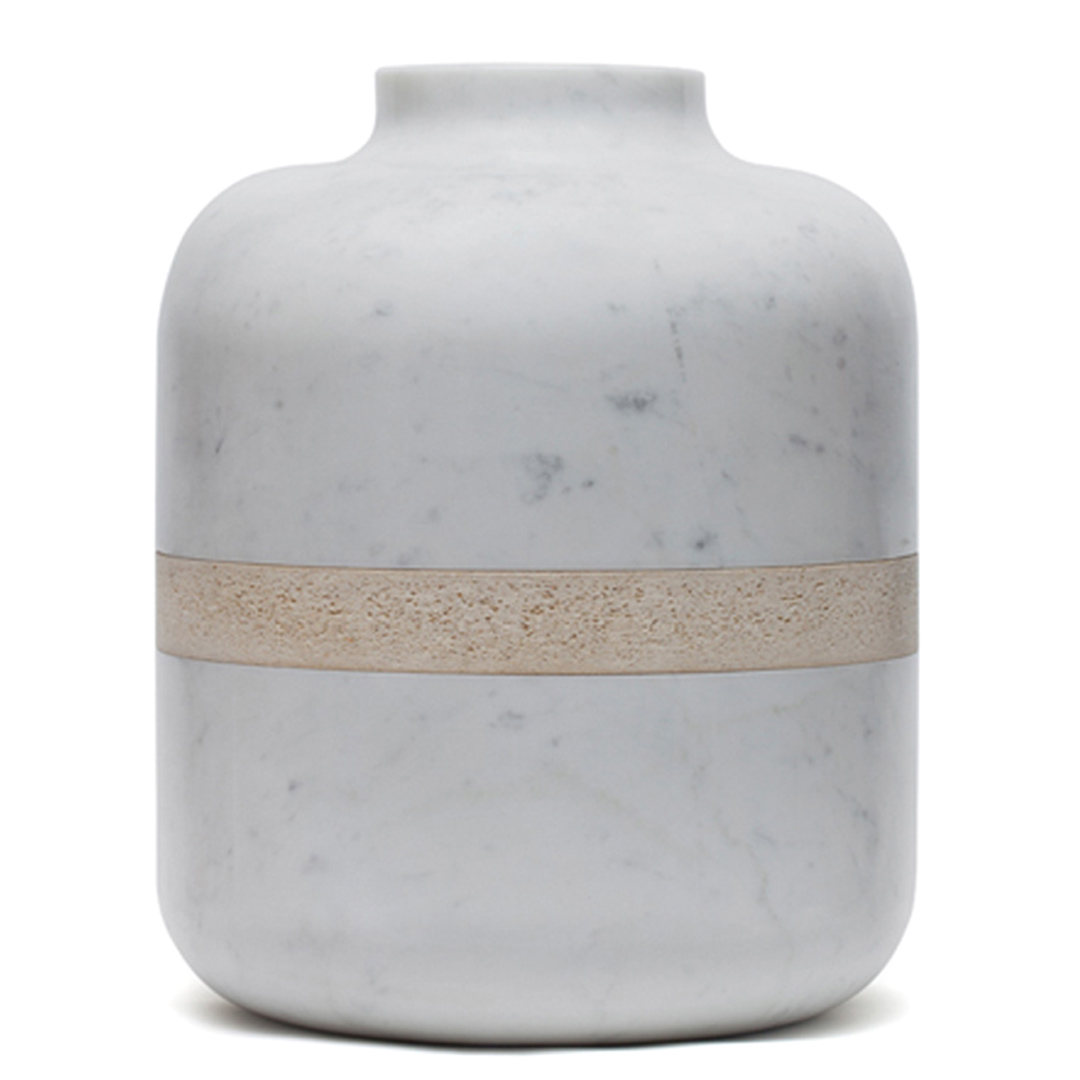 A mood board to imagine the ideal douchette wc environment with FIMA. A parallel that highlights the importance of the choice of materials used to define the design.
  We asked Kazuyo Komoda and Lorenzo Damiani to each imagine, together with FIMA, a bathroom that would represent them and illustrate it in a mood board.
  Defining a space by starting with its materials has always been Fima's preferred approach. Only a global vision of the combinations and interactions between various products, colours and surfaces will allow you to keep the perception of the project coherent and to naturally achieve the desired effect.
  The two designers involved in this experiment are well-known names on the international scene, and had participated in the cycle of Fima Talks last April.
  Among nuances and creative paths, two very strong but profoundly different design sensibilities emerged.
  While Lorenzo Damiani is Italian, Kazuyo Komoda is Japanese, but has lived in Milan for years. That comes across as experimentation, invention and a sense of responsibility towards materials and people on the one hand. And refinement, balance and meticulous attention to surfaces on the other.
  This leads to an interesting parallel between the two proposed mood boards, which, once again, brings out the infinite expressive potential of the bathroom and the importance of the choice of materials in its design.
  CULTURAL REFERENCES & INSPIRATIONS OF THE PROJECT
  The stylistic choices of Kazuyo Komoda clearly reflect her Japanese origins. But, it couldn't be any other way, given the cultural importance of the bath in Japan, from the traditional ritual purification bath, Ofuro, to the more modern Sento or thermal baths.
  Here, therefore, in the mood board, you imagine complete spaces that express themselves, where you can spend time, keep precious objects, and enjoy delicate decorations. But also think of "green" spaces, with the inclusion of original Kokedama moss planting balls.
  It's about a continuous exercise in seeing things from another point of view, modifying the functions of the objects, and coupling materials in order to express more clearly one's own design thinking.
  In this sense, the choice of inserting a "thought out of context" stands out in the mood board, such as a jar of olives cut into rings as an accessory for the h20 washbasin. It's a paradigm to make people understand how "by using small cut elements, the use of the raw material can be optimized". This theme of the choice of materials and giving value to waste is always very present in Damiani's projects.
  THE CHOICE OF MATERIALS FOR THE BATHROOM PROJECT
  In common between the two mood boards is the inclusion of marble. But the interpretation and choice of composition speak, again in this case, of two completely different inspirations.
  Kazuyo Komoda gives us colours and textures with a specific type of warm-toned marble, that is, Portuguese pink onyx. She offers it up to us in alternation with a proposal even more focused on surface detail, marmorino, that is, recomposed powdered marble, made not with chemical additives but natural mixing elements, such as egg white or slaked lime. In this case, the spreading method and tools used influence the texture. It is, therefore, possible to obtain smoother effects or rougher surfaces that absorb light, acquiring almost a third dimension.
  Finally, Kazuyo Komoda combines frosted glass and mirrored walls with marble. And focuses on light in search of the balance between materials and surfaces.
  Lorenzo Damiani chooses to contrast marble with stoneware, Carrara marble and Pulpis porcelain stoneware, to be precise. It's an unexpected combination that underlines two profoundly different but apparently similar materials. Or vice versa, suggests Lorenzo.
  It's a clear invitation to use "natural" elements only where other "non-natural" solutions would not achieve the same result. Even better if we give value to "non-whole" parts, in order to reuse waste, which can always be precious.
  The idea is expressed in the mood board with the circular marble sculpture. It's an element composed of processing waste and scraps, modelled ad hoc to obtain a unique, new and fascinating object.
  ELEMENTS & DECORATIONS TO DEFINE THE BATHROOM SPACE
  To furnish and personalize the space, Kazuyo Komoda chooses patterns.
  These can be created from plaster decorations and arranged in a non-sequential manner on ceilings and walls. Or graphical elements that animate frosted glass screens, dividing the bathroom into separate service areas.
  On these glass surfaces, you can clearly see the cultural contamination of the mood board, which combines the sandblasted glass typical of Milanese architecture of the 1930s with traditional Japanese prints. By Katsushika Hokusai, Kazuyo specifies.
  The bathroom has to be an intimate space, which expresses us through every element. Also through accessories, such as the early twentieth-century French crystals that the Japanese designer collects.
  Lorenzo Damiani instead chooses material details and finishes to add nuances to the design.
  A brass object holder with a satin gold coating is placed next to a white plastic washbasin. A thin strip of chipboard, an off-cut, becomes a precious insert and decoration for the stoneware and marble wall. "I have often sought harmony in contrasts", explains Lorenzo, who, by playing with paradoxes, obtains a mood board that investigates the expressive possibilities of materials, full of different ideas and facets.
  INTERVIEW WITH BOTH OF THE DESIGNERS
  A title for the mood board?
  K: A bathroom as a jewellery box
  L: Possible thought
  An essential element in the design?
  K: Balance. There's no stand-out element, everything is indispensable. This indispensability lies precisely in the harmony between hybrid elements.
  L: The jar of olives, as a paradigm of a certain design attitude sensitive to the use of "non-whole" elements.
  A particular message?
  K: Be yourself. The home should be a reflection of the life of those who live there. We mustn't be afraid of mixing different elements, because in spaces, as in life, not everything can be simple and linear.
  L: Using materials and components without limitations, all the while maintaining coherence of thought. Every material, if treated well, can become precious.
  How do you imagine element of water in your mood board?
  K: Water is an indispensable element, just like light. It simply participates in the overall balance.
  L: I think of small droplets oozing from the marble composition.