Your home is your castle. It's where you relax, unwind, and feel comfortable. But over time, your house can start to look a little tired and dated. If you're thinking of selling up or just want to freshen things up, here are 3 easy ways to make your home look different:
Smart appliances
Smart appliances are becoming more and more popular for a number of reasons. If your appliances are starting to look a little worse for wear, it might be time to invest in some new ones. Here are just a few of the reasons why you should consider getting smart appliances for your home:
Smart appliances are designed to be more energy-efficient than traditional appliances. This means that they're going to use less electricity, which will ultimately lead to lower bills. In addition, many smart appliances come with features that allow you to schedule when they're turned on and off. This can further help you save money by ensuring that the appliance is only running when you need it.
For example, many smart refrigerators come with features like hands-free operation and built-in cameras. This means that you can access your refrigerator without having to open the door, which can be very convenient when you're in a hurry. In addition, many smart appliances come with apps that allow you to control them from your smartphone or tablet. This means that you can start the washing machine or dryer while you're away from home, which can be a huge time-saver.
Adding a swimming pool
Do you have a pool at your home? If not, you're missing out on some great benefits!
One of the best things about having a pool at home is that it provides a place for friends and family to gather. Whether you're hosting a pool party or just want to spend some time with loved ones, pools are the perfect place to do it. Not only will you get to enjoy each other's company, but you'll also be able to take a dip and cool off.
Pools can also help improve your health by providing a way to get exercise. If you don't have time to go to the gym, swimming laps in your pool is a great workout. Swimming is a low-impact form of exercise that is easy on your joints, making it ideal for people of all ages. In addition to being good for your physical health, swimming can also improve your mental health. It has been shown to reduce stress and anxiety, and it can also help improve your mood.
Bamboo fencing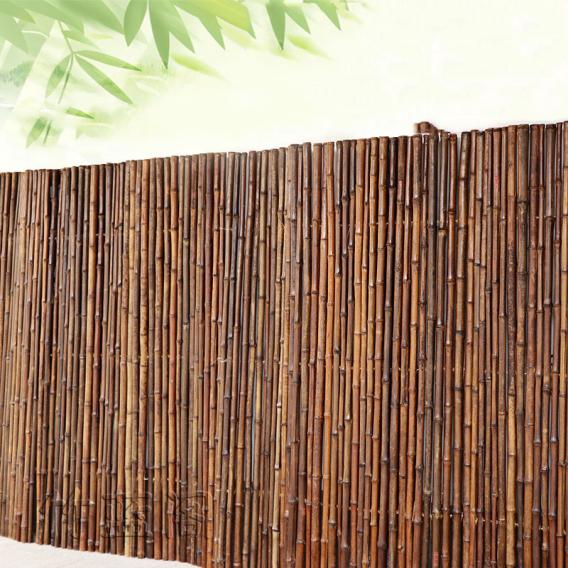 Bamboo fencing is becoming a popular choice for homeowners who are looking for an eco-friendly and stylish option for their home. There are many benefits of bamboo fencing, making it a great choice for those who are looking to improve the look of their home while also being environmentally conscious. Here are some of the benefits of bamboo fencing:
Bamboo is a sustainable resource - Bamboo is one of the most sustainable resources on the planet. It grows quickly and doesn't require much water or maintenance to thrive. This makes it an ideal choice for those who are looking for an eco-friendly fencing option.
Bamboo is durable - Bamboo is incredibly strong, making it a great choice for those who are looking for durable fencing material. It can withstand high winds and heavy rains, making it an ideal choice for those who live in areas that experience extreme weather conditions.
Making your home look different doesn't have to be difficult or expensive. With a little effort, you can give your house a whole new look that will impress your friends and family. So what are you waiting for? Get started today!